Bankhaus von der Heydt – Blocksize Capital Cooperation Announcement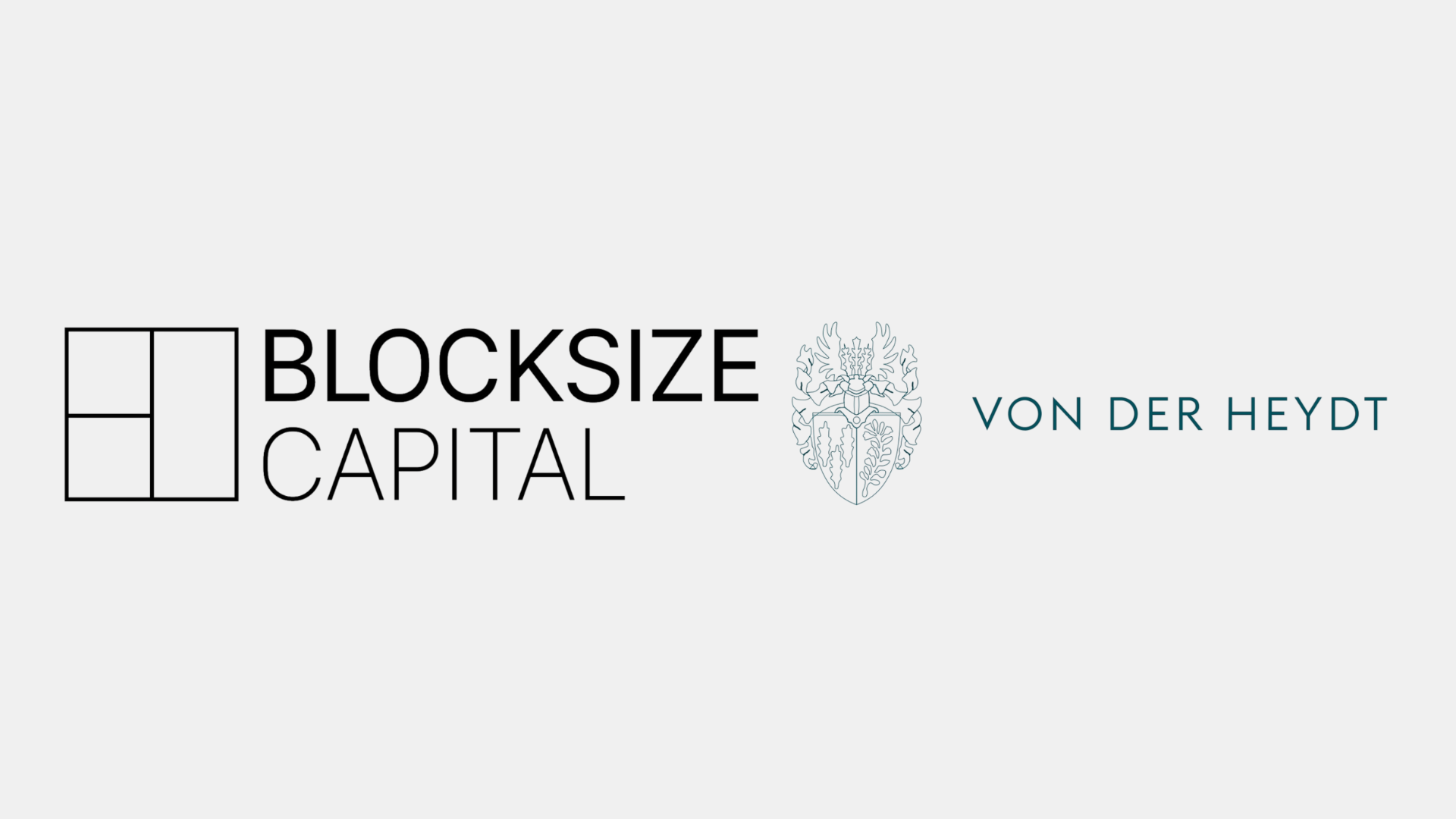 München/Frankfurt am Main, 24th November 2020
Bankhaus von der Heydt and Blocksize Capital are joining forces to offer premium digital asset trading solutions
Bankhaus von der Heydt, with over 250 years of banking history, and Blocksize Capital, a leading DLT tech and software provider, have embarked on a strategic cooperation in the digital assets space. Through this partnership, institutional investors, such as funds, asset managers and family offices, will be able to trade, manage and safekeep cryptocurrencies and gain Euro-exposure in form of electronic money on blockchain, all under the umbrella of a fully licensed German financial institution.
Clients will enjoy the best of both worlds – cutting edge technology and solid banking expertise – seamlessly combined. Investors and asset managers are thus able to implement their investment strategies, leveraging Blocksize's state-of-the-art, low latency trading infrastructure.
Benefits for both parties
Bankhaus von der Heydt enhances its digital banking offering by complementing existing services such as custody, payments and a stable coin solution with bespoke brokerage for commercial clients. This cooperation makes Bankhaus von der Heydt the first bank in Germany to act as a trusted one-stop-shop for professional market participants. Bankhaus von der Heydt thereby significantly expands its footprint in the digital assets space, enabling the transition from traditional to digital assets in capital markets.
Blocksize Capital once again proves that it strives to deliver the best trading tools for asset managers interested in digital assets. BSC's high-end infrastructure enables clients to analyse, trade and manage digital assets efficiently across multiple crypto-exchanges. The new partnership with Bankhaus von der Heydt puts Blocksize Capital in a position to not only deliver technology, but also to become an active market participant under the bank's regulatory umbrella.
Reliable trading capability with trusted entities
Institutional investors will have the opportunity to trade and safekeep cryptocurrencies as well as gain Euro-exposure in form of electronic money on blockchain, in real time and in a fully licensed environment. Investors have the benefit of receiving tailored, institutional-grade reports from Bankhaus von der Heydt, allowing for compliant tracking and reporting.
Blocksize Capital is one of Bankhaus von der Heydt's preferred technology partners, licensing its SaaS solution to the bank in order to facilitate trading on a robust and low latency infrastructure. Blocksize Capital's proprietary technology aims to deliver transparent, best execution of trades across multiple exchanges. In combination with Bankhaus von der Heydt's banking and regulatory expertise as well as its digital banking infrastructure, including crypto-assets custody, this offering makes access to digital assets for clients easier to manage.
Clients will benefit from a jointly developed trading platform from the end of the first quarter of 2021.
Company Overviews
Bankhaus von der Heydt is one of Europe's oldest banks, and has been in operation since 1754. Today, von der Heydt is one of the first banks to implement blockchain technology, breaking new ground in the financial world.
Blocksize Capital is a technology service provider specializing in Digital Assets. Established in 2017, Blocksize Capital is providing a professional trading infrastructure for institutional clients. Operating as a single end-to-end system, their solutions enable low latency access to multiple crypto exchanges.