TT® by Trading Technologies Linked to Blocksize Capital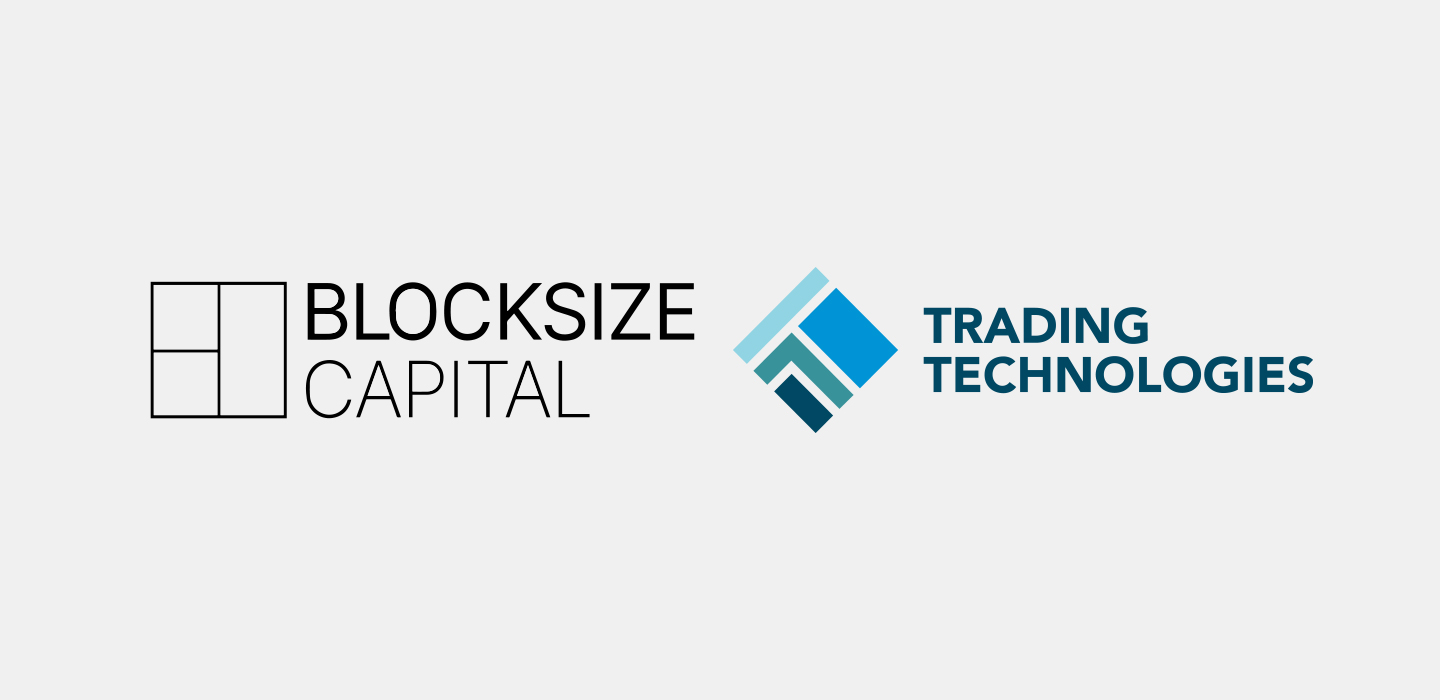 Blocksize Capital Cryptocurrency Market Data Infrastructure is implemented for TT Software
CHICAGO / FRANKFURT, February 26, 2020 – Trading Technologies International, Inc. (TT), a global provider of high-performance trading software, infrastructure and data solutions for professional investors and Blocksize Capital, a provider of digital asset services for financial institutions, announced their partnership.
Trading Technologies' TT trading platform has been selected as Blocksize Capital's preferred front-end platform. In addition, from Q4 2020 TT will offer access to Blocksize Capital's market data technology for digital assets.
Through this partnership, Blocksize Capital's customers will be able to use aggregated market data for over 20 crypto exchanges and crypto assets via TT for analysis. Customers will also have access to TT's industry-leading execution tools, including Autospreader®, ADL® and MD Trader®, to expertly trade critical digital assets.
TT will also offer Blocksize Capital's Smart Order Routing for optimized bulk placement orders across multiple exchanges at the best execution price. In addition, Blocksize Capital will have access to TT OMS, TT's full-service order management system, for first-class order processing and efficient execution.
"Blocksize Capital has an ambitious goal: to provide professional tools for traders and asset managers so that they and their clients can manage digital assets in the same way as traditional asset classes," said Christoph Impekoven, Managing Director at Blocksize Capital. "We will achieve this by providing tools that enable our clients and TT to focus on their core business while leveraging our unique software and services for managing digital assets in the developing digital capital markets."
"Through the partnership with Blocksize, TT is expanding the distribution of our crypto product suite through a regulated partner in the European region," said Michael Unetich, VP of Cryptocurrencies at Trading Technologies. "We are pleased that you have chosen our trading screen, and we look forward to participating in and developing crypto trading by banks and brokerage houses in Europe.
TT's privately managed infrastructure spans five continents, providing secure market access and superior trading performance globally. Specifically designed for professional traders, TT includes a wide range of custom tools to enable trading strategies ranging from manual point-and-click trading to automated single-digit microsecond order entry.

About Trading Technologies
Trading Technologies (www.tradingtechnologies.com, @Trading_Tech) creates professional trading software, infrastructure and data solutions for a wide variety of users, including proprietary traders, brokers, money managers, CTAs, hedge funds, commercial hedgers and risk managers. In addition to access to the world's most important international stock exchanges and liquidity centers via the TT® trading platform, TT offers domain-specific technologies for trading in cryptocurrencies and machine learning tools for trading monitoring.
Trading Technologies Media Contact
Lorna Kiewert
3Points Communications
(312) 725-7950, Ext. 1
Lorna@3ptscomm.com