Trading in the Metaverse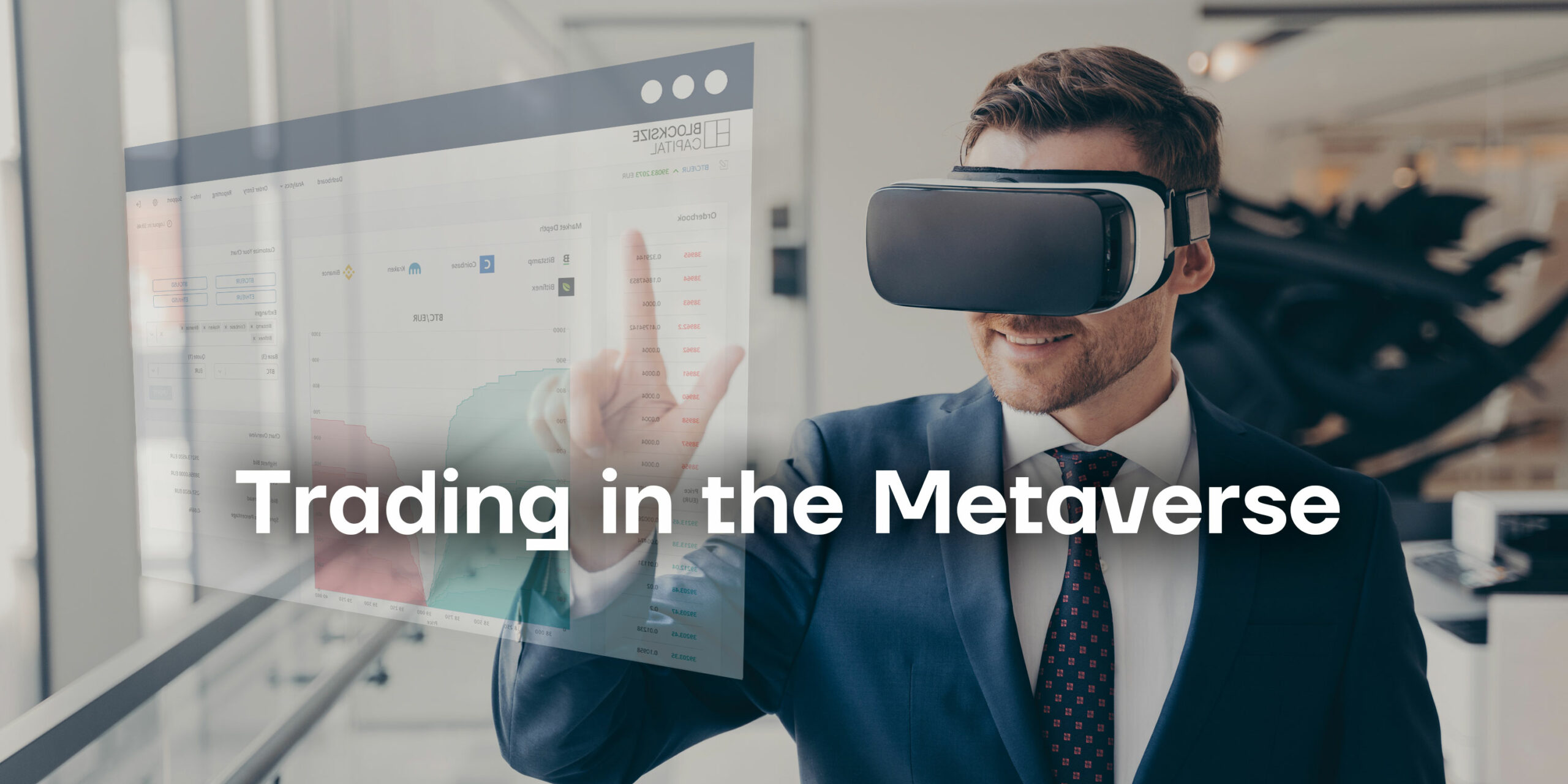 "In addition to being the next generation of the internet, the metaverse is also going to be the next chapter of us as a company," – Mark Zuckerberg
With Mark Zuckerberg changing the internationally recognized powerhouse company of Facebook into a hybrid identity, now known as Meta Platforms, he is positioning his billionaire wealth to take the opportunity of the cryptocurrency trading world, online gaming, social media interaction platform, and virtual reality user experience of augmented reality to the next transformative level.
Facebook will reap all the great benefits as it prepares for a new wave of financial interest and project collaborations as a worldwide metaverse entity. Also piggybacking off of Facebook's new moniker are the various tokens which will be integrated as acceptable currencies for legitimate transactions within e-commerce markets and new generation online video gaming communities.
Emerging and preexisting cryptocurrencies and a plethora of startups and established companies could take advantage of the metaverse, which is a vast idea comprised of an innovative and immersive virtual reality where everyday people could engage socially, establish business deals, escape the real world into fully encompassed video games, and, of course, execute and complete work tasks using unconventional and fascinating online methods.
Skeptics have been silenced with the presence of Facebook's notion to usurp its role as a Meta leader at the forefront of the beginning of the Metaverse movements. And being simply the most successful social media platform, with already built-in gaming features of a wide variety of games made available to its billions of users, it seems hardly a no-brainer that FB and Zuckerberg will be able to fund and showcase their initiatives in producing a literal dreamworld, in which everyone can enter, explore, benefit from, escape to and invest in.
"Investors in Meta liked the idea. Shares are up more than 5% since the announcement last Thursday. Crypto companies, online gaming, and digital assets broadly could also benefit from the metaverse taking a leap forward, with or without Meta. One clear winner could be online gaming platforms and marketplaces that use non-fungible tokens, or NFTs, as in-game tokens and collectibles. Many of those companies viewed the announcement by Meta CEO Mark Zuckerberg as "validation of their efforts," wrote BTIG analyst Mark Palmer in a note on Monday." – Daren Fonda, Senior Writer of Barrons
Are You Ready to become One with All and Everything?
"Metaverse" will take the media and finance-tech empires by storm, and people who were unaware of this terminology are already conversing about all the lucrative and exciting possibilities it entails and entices us with. As for the crypto enthusiasts, token holders, and traders, the fluctuations and movements in the markets could see large upward swings as general interest continues to rise.
The momentum and traction are building towards collectible NFTs and video games that offer a "crypto token-based reward system" for players who immerse themselves within their interactive virtual worlds and markets. The gaming industry is already a multibillion-dollar industry and that will translate well into the metaverse's growth when it comes to fruition. App developers, IT and software engineers are just jumping at the bits and bytes to be involved in these open doorways to financial success and inevitable trends just waiting to happen.
Another focal point of the Metaverse movement are the online communities, like Decentraland, which names itself as the "first-ever virtual world owned by its users." Individuals all over the world have gathered online to bring to life these social constructs that play a daily role on people's user experience and their dependence on wanting to be involved and a part of something bigger than them, yet, still having a bit of control and influence within the community. In Decentraland, users can customize avatar versions of themselves and engage with others.
"Decentraland has its own token, called MANA, which has surged more than 225% since Meta's announcement last week. The MANA tokens may be also used to buy LAND tokens that represent virtual property on Decentraland. Virtual plots sold for more than $900,000 million on the platform in June, purchased by Republic Realm, a digital real estate fund." – Daren Fonda, Senior Writer of Barrons
Many companies are not wasting any time or resources to get involved with metaversal ventures. In June, the famous Sotheby's auction house created an auction option for NFTs in the virtual art gallery within Decentraland, known as the "Voltaire Art District". They have even gone as far as to stake a house within the community as well.
Various other gaming tokens have also pumped up in price value since the past week such as Axie Infinity AXS, The Sandbox's SAND, UFO Gaming's UFO, and many many more. This will go hand-in-hand with Ethereums' ETH token because a majority of these metaverse tokens are built from and based on the blockchain technology of Ethereum or its sister chains.

More Large Corporations & Well-Known Brands Join the Metaverse Movement
"Microsoft sees it as a business and collaboration tool. Facebook and Roblox see it mostly for social interactions. Nvidia and Unity Software are interested in selling tools that will be the building blocks of the future metaverse. How has this affected shares of Facebook, Microsoft, and Nvidia? Facebook stock has slipped in recent weeks. But Microsoft stock is trending upward. Further, the same is true for Nvidia stock, which has broken out recently. Nvidia stock moved into a buy zone this week and remained there through Thursday." – Patrick Seitz, Author of Investor's Business Daily
Aside from the uprise in crypto markets, the stocks of large companies like Microsoft, Nvidia, and Unity Software (U) are also laying the groundwork and applicable technology to make way for the metaverse era. If ever a time to invest within a trade before the explosion were to come, then doing research and due diligence on the aforementioned companies and seeking out others, not as well-known getting involved, would certainly be an advantage to anyone looking to get a metahuman leg up on their competition.
Coinbase Global and their token (COIN) look to be an extensive benefactor and recipient of long-term benefits in the future plans of metaverse's reign. Coinbase is one of the most massive crypto trading platforms, the largest in the US and the second biggest internationally. They will be continuing to add more crypto tokens to their platform, installing a marketplace for NFTs, and providing a variety of integral development measures to better service their massive population of 68 million users.
In Conclusion
With all these giant corporations and influential tech entities in play for the buildup of a new empire, the realization and implementation of a true metaverse society becomes that much more of a reality, as virtual as it can and will be. What the future will bring for everyone financially and socially is becoming less blurred and being brought more into focus, and hopefully soon, in High Definition. But how this will affect social interaction in the long run and to see the bigger picture, may require us to have access to and wear VR technology to fully grasp just how submersed and in tune we can be with one another in the metaverse and the things we will be able to achieve with its applications. With that said, there are always new opportunities arising that we can be on the lookout for, especially when it comes to securing our positions in life and the trading within financial-tech world.
At Blocksize Capital we are actively following the newest developments in the tech and fintech worlds, and we are striving to help our clients master the challenges of the new digital capital markets. With us by your side, you will always have the right, trustworthy partner for a trading solution that gives you an-easy-and-reliable access to an infrastructure for all your trading needs. Get in touch with us now, and let us help you find the right trading solution for your business.